Welter's designers are challenged to individually create a concept for each project, custom-made to the personal requirements and conception of each client, as well as matching the architectural image and function of the relating space. The Welter-team will always find a solution for each request – either modern reduced or voluptous, historical design – their concepts always find acknowledgement through extraordinary and precious materials, innovative structures, elaborate techniques, fascinating play of colours, and last but not least through high-value and dainty realisation. Each project in itself is of individual nature. By continuously applying new compositions, Welter's ingredients create a foundation of some breathtaking results..
Selected Projects
 Apart from the in-house collections, which resemble a large spectrum of the possibilities of scope for design, individual solutions will be created for and in cooperation with other companies. The manufacture's working method enables the creative team to accommodate each special request. It is possible to produce any requested samples and colours, in small quantities. Even the most exceptional ideas can be realised. The aim is to comply with two requests: "technically perfect and artistically sophisticated".
WELTER im internationalen Show Biz
Manufaktur-Unikate auf den Bühnen der Oskarverleihung, des Golden Globe und der Emmy Awards
Several times the stages of the Oscars, the Golden Globe and the Emmy Awards were furnished with products of the Berliner manufacture. Also, some of the most distinguished international hotels, for instance the Waldforf Astoria and Adlon in Berlin and the Hotel Dolder in Zürich. For CHANEL and Christian Dior stores or the Galeries Lafayette, breath-taking materials were created. Apart from distinguished and representable establishments like the Tashkent Congress Centre and Switzerland's historical Headquater of Parliament, WELTER's unique wallcoverings also decorate many private villas and appartments of exclusive clientele.











Founder Member of the Initiative German Manufactures

German manufactures of the premium and luxurious segement have joined up to efficiently represent their interests. All companies produce hand-crafted products in Germany. These manufactures present "handmade in Germany".
Further Members



Contact
We look forward to hearing from you!
At Home in Berlin Schöneberg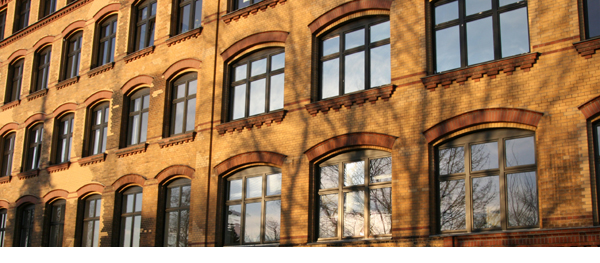 Buelowstrasse 66, 10783 Berlin, Germany

+49 30-21750647

+49 30-21750649
You can find international distributors in:
Paris/Frankreich
Showroom in Paris/Frankreich
Amsterdam/Niederlande
Showroom in Amsterdam/Niederlande
Jeddah/Saudi-Arabien
Showroom in Jeddah/Saudi-Arabien
First for Decoration
Prince Sultan Rd, Al-Massara Center beforJarir Mall
Jeddah 21462, Saudi-Arabia
Tel:+966 12 215-1999 Ext:102
Email:
info@1stdecor.com